Three Islands Resort
Establishment, lodging and rv park at 2384 British Columbia 6, Nakusp, BC V0G 1R0, Canada. Please contact Three Islands Resort using information below: address, phone, fax, email, opening hours, customer reviews, photos, directions and more.
Rating
5 /5
Based on 1 reviews
X
Photos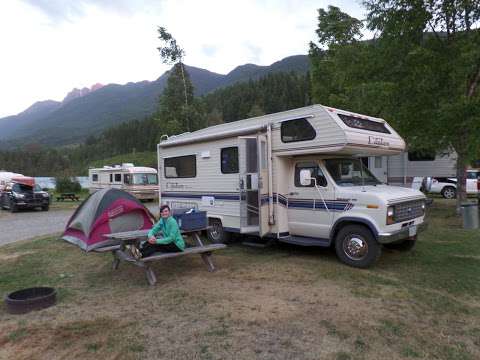 Reviews of Three Islands Resort
Val Bogen Added 2017-11-19

★ ★ ★ ★ ★

So clean and beautiful. A quiet lake, perfect for children and kayakers.
About threeislandsresort.ca
Share this page
X
Additional actions
Today's weather in Nakusp
01:00
-5 ℃ 1033 hPa 63 % 1 m/s 04:00
-5 ℃ 1032 hPa 64 % 1 m/s 07:00
-5 ℃ 1028 hPa 75 % 0 m/s 10:00
-5 ℃ 1024 hPa 92 % 0 m/s 13:00
-4 ℃ 1023 hPa 87 % 1 m/s 16:00
-2 ℃ 1021 hPa 75 % 1 m/s 19:00
-5 ℃ 1023 hPa 94 % 1 m/s 22:00
-7 ℃ 1023 hPa 93 % 1 m/s